Apple Folding iPhone under Foxconn testing Reports claim
Apple Folding iPhone under Foxconn testing Reports claim. As per, Macrumors. Apple has started sending the Folding iPhone to its assembly partner Foxconn. Foxconn would now test these samples and the tentative release date for the Foldable iPhones is somewhere around 2022. 
The testing by Foxconn will further see the production sample. The testing evaluation includes OLED or Micro-LED display technology and either screen will affect the subsequent assembly methods. Foxconn will also evaluate the bearings (folding component) of the devices with over 100,000 opening and closing tests. The approximate no for laptops is around 20,000-30,000 times.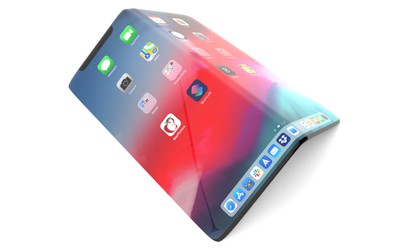 As always Samsung will be a major player here as the company will help Apple with the Displays.. No actual design or concept is accurate or leaked. According to a well known leaker, Jon Prosser, Apple iPhone folding phone will be 2 different displays connected via a hinge. Prosser says that the foldable ‌‌iPhone‌‌ has rounded, stainless steel edges similar to the iPhone 11 and no notch, but a "tiny forehead" on the outer display for Face ID.
Rumors about Apple working on a foldable ‌iPhone‌ date back to 2016, and there have been a number of foldable phone Apple patents. One  describing a device with two separate displays that could be brought together to create a single bendable device with a hinge. That said, foldable ‌iPhone‌ rumors offer no consensus on if or when such a device will come to market.
For any help & suggestions stay connected to our official channels. We bring tech news, How-to articles & many more in the simplest possible way. Follow us on Facebook & Twitter. Stay Connected.