TikTok among 59 Apps banned by Indian Govt
TikTok among 59 Apps banned by Indian Govt. Finally, it's official. India and China tension are now not limited around LAC.
Indian Govt. was closely watching these Apps and now the decision has been made. Below is the complete list of App.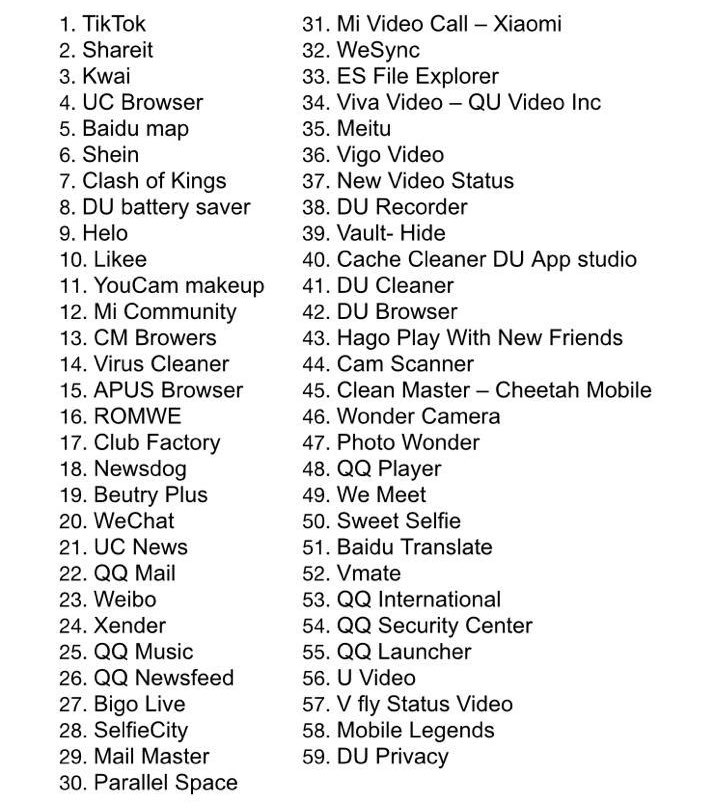 Coming to the Privacy and security of these Apps, Recently Apple has started iOS 14 beta testing.
Chinese video-sharing app TikTok was recently caught spying upon users who were using iOS 14 by accessing the clipboard on their devices. Earlier, TikTok had stated that it would stop reading content on user's clipboards, however, it was found snooping on people's data quite recently, and was caught red-handed Not Just TikTok its the same story for PUBG.
For any help & suggestions stay connected to our official channels. We bring tech news, How-to articles & many more in the simplest possible way. Follow us on Facebook & Twitter. Stay Connected.