Realme UI 2.0 Complete list: Check when your phone is getting
Realme UI 2.0 Complete list has been released. The first smartphone to get Realme UI 2.0 will be the Realme X50 Pro for which a closed beta version will be released this month, followed by an open beta version and a stable release in October & November.
The three areas where the realme UI 2.0 has focused on are Creativity, Sociability, and Productivity.
Full Realme UI 2.0 roadmap schedule: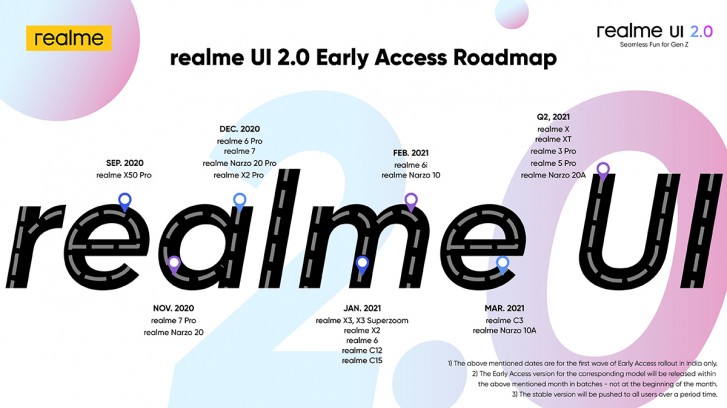 The Model links are clickable and will take you to Flipkart, where you can see the latest pricing of each model, and currently, all are available to buy.
September 2020
November, 2020
December, 2020
January, 2021
February, 2021
March, 2021
Q2, 2021
For any help & suggestions stay connected to our official channels. We bring Tech news, How-to articles & many more in the simplest possible way. Follow us on Facebook & Twitter. Stay Connected.