Nokia announces Android 11 update Plan
Nokia has confirmed and announced its Android 11 update plan. Nokia is one of the top smartphone players which is seen to be very serious about the update. Nokia phones come with Stock Android, Android One Program, and simple Android UI.
According to Counterpoint in the 2019 report, Nokia Leads the Global Rankings in Updating Smartphone Software and Security. Nokia has been releasing a few phones and not cramping up the market, unlike other smartphone makers.
Android 11 brings in a lot of changes and improvements. Nokia smartphones are always getting better. With 2 years of software upgrades and 3 years of monthly security updates.
The entire list of Smartphone with timeline are as below: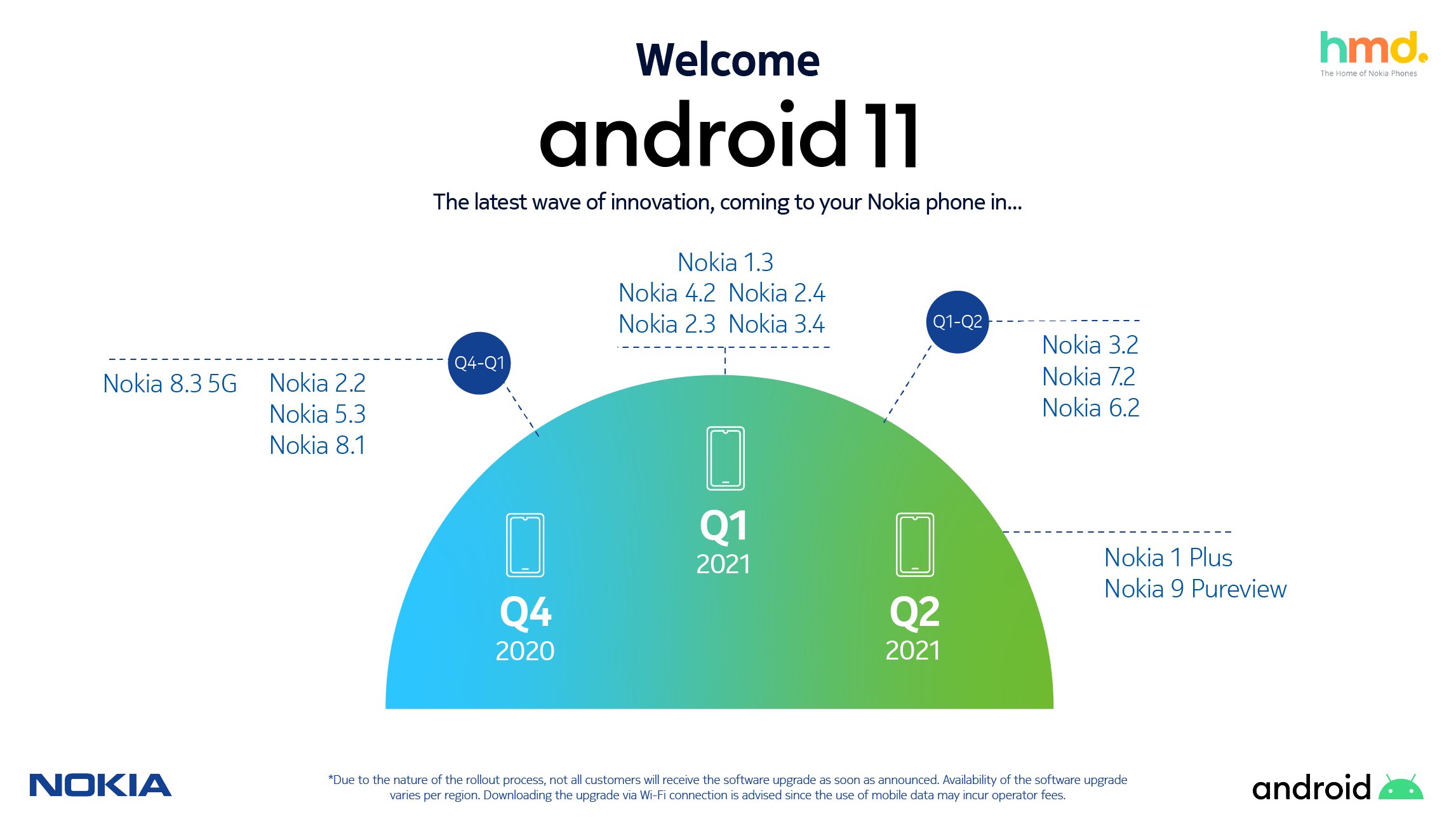 Q4 2020 – Q1 2021 – Nokia 8.3 5G, Nokia 2.2, Nokia 5.3, Nokia 8.1
Q1 2021 – Nokia 1.3, Nokia 4.4, Nokia 2.4, Nokia 2.3, Nokia 3.4
Q1 -Q2 2021 – Nokia 3.2, Nokia 7.2, Nokia 6.2
Q2 2021 – Nokia 1 Plus, Nokia 9 Pureview
For any help & suggestions stay connected to our official channels. We bring tech news, How-to articles & many more in the simplest possible way. Follow us on Facebook & Twitter. Stay Connected.