Koinex Loop is going live Tonight
Loop is finally arriving for Indian traders & its coming at a time when India is facing a lot of confusion regarding cryptocurrency. Supreme court in its recent hearing regarding cryptocurrency ban by RBI as opposed to putting stay order as requested by Cryptocurrency Exchanges. While Government is almost ready with its regulation policy it seems like RBI is in no hurry or interest to implement the Regulation or the use of Cryptocurrency.
At the current time while writing the article Koinex was down under Maintenance & that's because the much-Awaited service called Loop is about to give the India traders its first look. Koinex has been sharing detailed information regarding loop through all the possible channels. At 11.30am IST Loop will be Live. Koinex had closed-ended beta testing for Loop service & took necessary suggestions & implementation.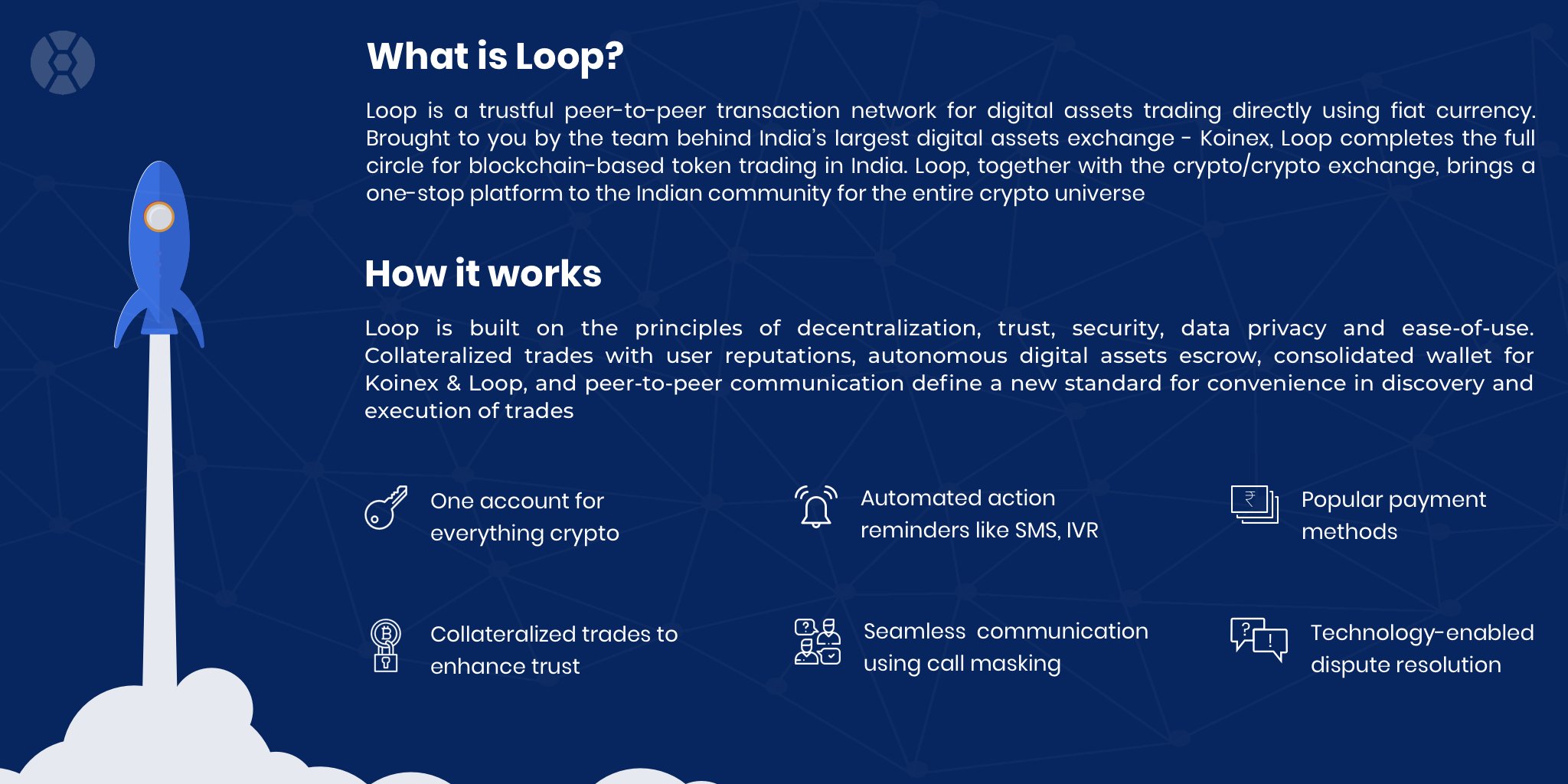 Cryptocurrency is back where it all started most of the currency is at their lowest 52 week High/Low. Yet this week cryptocurrency had seen stability & after the Launch of Loop we will witness whether this move brings more stability & positivity. This service is an India First & brought to you by Koinex. Digital assets hold immense value (both economically and technologically) but unfavorable regulations pose a threat to the investments made into digital assets. Loop is a whole-hearted effort to ensure that the legit and verified investments made by Indian investors' don't turn into dead assets. During this tough time, while there are sincere efforts ongoing for formulating regulations for the entire industry, Koinex offers a one-stop solution to keep the industry alive with the release of Loop," said Rahul Raj, Co-Founder, and CEO, Koinex.
So here it was a quick update on Loop. Share your views down in the comment below & connect with us on Facebook to get the latest updates. Stay Connected.