ASUS Zenfone 7/7Z Spotted
ASUS always keeps a low profile when it comes to showing off its new lineup of Smartphones. After ASUS 6Z which had a revolutionary flip camera technology, ASUS Zenfone 7/7Z has been spotted.
Zenfone 7 was shared on ASUS's community platform Zentalk. The photo is more evident as one of the famous tipster /slashleaks watermark can be seen on the Image. The new variant of Zenfone will have a similar camera design which this Year's Top flagship will follow, namely Google Pixel, Samsung S20 & Apple devices. The front will be a punch hole camera that few of the manufacturers follow.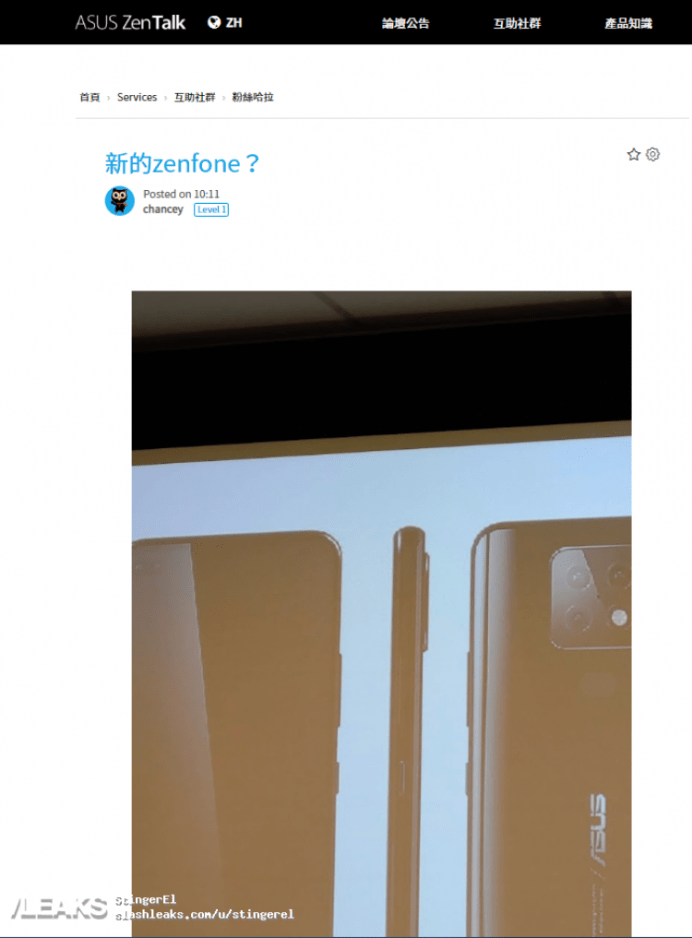 The specs which we can see are for sure the latest which is Snapdragon 865, 5G, 8GB/12GB of RAM, etc. It will be interesting to see if there is a different 5G variant coming in from ASUS.
What do you all think? What will be the one thing which will tempt you to buy the new ASUS 7 series? Let us know. Follow us on Facebook & Twitter. Stay Connected