Google Pixel 4: Punch Hole & Four Cameras
While Pixel-branded smartphones from Google might have not garnered skyrocketing popularity among smartphone lovers, they have without an inch of doubt managed to build a loyal fanbase. As if that weren't enough, the brand's fan base is growing bigger every year.
One of Pixel phone's USPs includes the fact that the latest and the best Android features are always rolled out for the Pixel phone owners ahead of other top-branded smartphones.
Aside from an impressive overall performance, Pixel 3 and Pixel 3 XL smartphones house the best camera available in the American market at the moment. Moreover, the phone boasts Google's unparalleled low-light photo enhancing "Night Sight" feature.
Despite the lack of an official confirmation about the company's next-generation Pixel phones including the Pixel 3 Lite, which is slated to hit the store shelves ahead of Pixel 4 and Pixel 4 XL, the rumor mill is churning all sorts of speculations around the company's next-generation Pixel phablet, which has surfaced online in the form of a new leak.
It is no secret that Google still has a lot of catching up to do in terms of smartphone design trends. On Thursday, a Slashleaks user shared a sketch of what is touted as Google's new Pixel 4 XL design. The design in question seems to retain the company's overall design identity from the well-received Pixel 3 lineup, however, it houses a dual-lens camera at the back.
Up front, the phone sports an all-screen design that comprises a dual-lens hole-punch camera, just like the one found on the recently unveiled Galaxy S10+. You can check out the image below: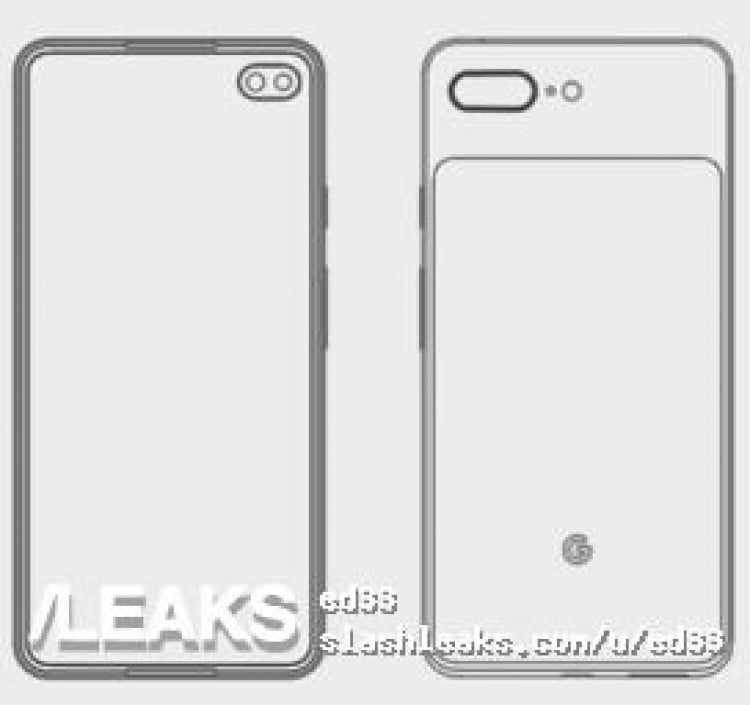 The sketch is quite simple and there have been similar sketches leaked for a slew of other equally anticipated smartphones in the past.
We can clearly see artifacts encompassing the "G" logo and also around the front as well as rear-mounted camera components. Regrettably, images of the real Pixel 4 XL prototypes aren't expected to make appearances on the internet anytime soon. If Google sticks to the tradition, the Pixel 4 and Pixel 4 XL could hit the store shelves in October this year.
It Seem Google takes it time to adapt to a already launched design. What to you all think? Share with us. For the fastest tech updates follow us on  Facebook & Twitter. Stay Connected.